What is a Veterinary Physiotherapist?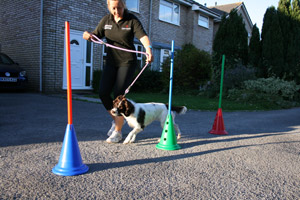 The title "Chartered Physiotherapist" is protected by law. A physiotherapist that has qualified from a recognised physiotherapy course is eligible to register with the CSP which is the established governing body of human physiotherapy. They can then adopt the title "Chartered Physiotherapist". However Veterinary Physiotherapy is not a protected title which means precaution is required when finding a physiotherapist for your animal. ACPAT members are both qualified in human and animal physiotherapy and have to adhere to strict rules and regulations. By choosing a Cat A ACPAT registered veterinary physiotherapist ensures you are receiving the highest quality expertise and treatment from an experienced, knowledgeable practitioner with the gold standard qualification for veterinary physiotherapists that is well recognised within the veterinary field and pet insurance companies.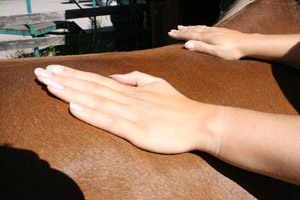 By law, ACPAT physiotherapists can only treat your animal with consent from the Veterinary Surgeon. We therefore liaise closely with vets and other members of the multi-disciplinary team, such as farriers, dentists and saddlers, to ensure the best care for your animal. All liaisons will take place with owner consent.
With its' positive effects in human medicine, physiotherapy is becoming a well recognised intervention for animals following injury or surgery. Physiotherapy helps restore movement and function when an animal is affected by injury, illness or disability through movement and exercise, manual therapy, education and advice.
Treatments may include:
Massage, joint mobilisations and soft tissue release
Individual exercise programmes aimed at increasing strength and function
Electrotherapy to promote increase blood flow and tissue healing
Alongside hands on treatment, you as the owner will be provided with advice and education around managing conditions and problems.