Small Animals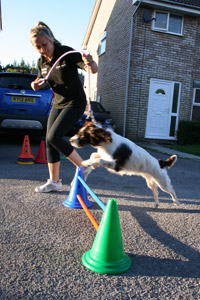 Like horses, small animals such as dogs and cats can also benefit from physiotherapy treatment. If an animal becomes withdrawn, has a change in behaviour or appetite, or reluctance to going out as normal, a physiotherapy assessment may identify potential pain that may be causing a change in the animal's normal behaviour.
Small animals may also have a change in behaviour if taken out of their normal environment, therefore, assessments and treatments can be done in the animal's own home to prevent any stress to the patient.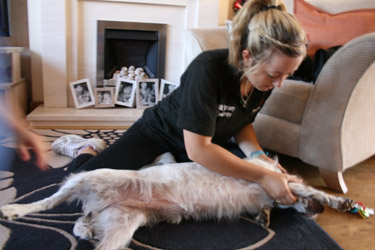 Common canine conditions:
Cranial cruciate ligament repair rehabilitation
Orthopaedic surgery for hip or elbow dysplasia rehabilitation
Management of chronic conditions such as arthritis
Back pain
Muscle, ligament and tendon injuries
Neurological conditions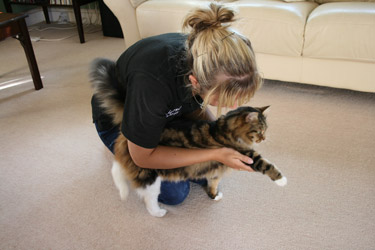 Please
contact Caroline
for any information regarding physiotherapy treatment for other small animals e.g. cats, guinea pigs, rabbits.