Equine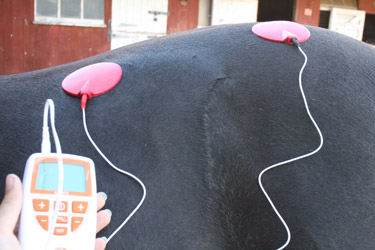 Equine physiotherapy can be used for improving performance as well as injury or post-operative recovery. By using skills that have been widely researched in human medicine, physiotherapy techniques have been proved to be effective in treating the equine patient.
Horses can suffer from many injuries or health conditions which can affect the way they perform.
A horse is able to adapt the way they move to avoid any pain present caused by injury, therefore, a physiotherapy assessment is vital to identify any pain present in muscles or joint, to then formulate a treatment plan.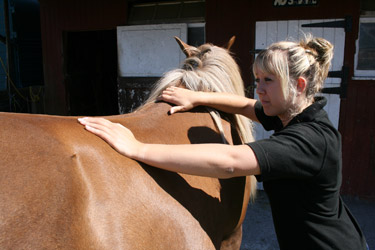 Common equine conditions treated include:
Back pain
Muscle, ligament and tendon injuries
Joint stiffness
Post competition injuries/soreness
Poor performance
Management of chronic conditions such as arthritis
Post-operative rehabilitation
Neurological conditions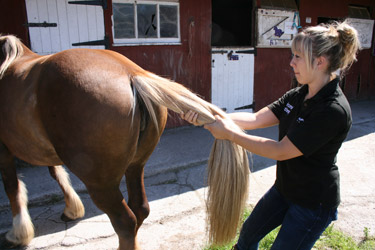 A horse may benefit from a physiotherapy assessment if they:
Have lost muscle tone/condition along back/neck/hindquarters
Have changes in behaviour when being ridden or in the stable
Are reluctant to accept the saddle or the bit
Are bucking/rearing/napping when being ridden
Poor transitions when being ridden
Unable to achieve the correct canter lead or becoming disunited
The saddle slips to one side