About Caroline
Caroline is a registered Chartered physiotherapist and Cat A ACPAT member. She is registered and regulated by the Chartered Society of Physiotherapy (CSP), Health Professionals Council (HPC) and the Association of Chartered Physiotherapy in Animal Therapy (ACPAT).
Caroline graduated from Plymouth University in 2012 with a BSc (Hons) in Physiotherapy. She has 3 years' experience working in the NHS as a human physiotherapist, with a special interest in rehabilitation and has become a specialist cardiac rehabilitation physiotherapist.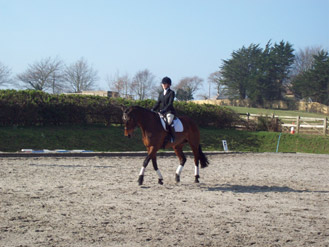 However, Caroline has always been passionate about working with
animals. She therefore went on to train at Hartpury College, receiving Pg Dip qualification in Veterinary Physiotherapy. She continues to work in the NHS, as well as running her own Veterinary Physiotherapy practice.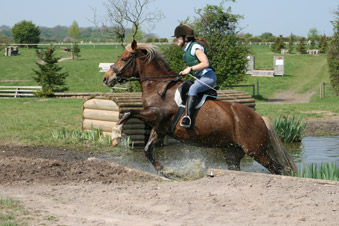 Caroline has been an animal lover from a young age, beginning to ride when she five. She became head groom at the local riding stables, worked at a stud yard breaking in young race horses for two years, and competed in the first teams for the university riding club, becoming the first team captain in her final year. However, Caroline's biggest pride and joy is her own horse, 19 year old cob, Fudge, who is beginning to get used to being a guinea pig for all new treatment techniques and equipment!